District judge awards nearly $170,000 to pay lawyers in GOP tax case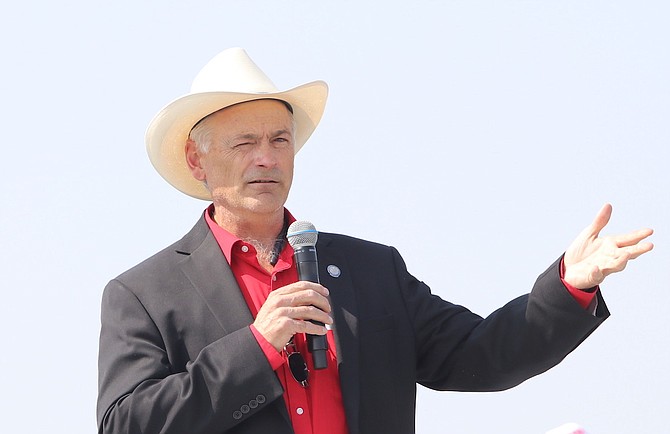 District Judge Todd Russell last week awarded almost $170,000 in fees to the attorneys who challenged and reversed the Democratic lawmakers unconstitutional business and DMV tax increases.
In a narrowly construed order he rejected several arguments that would have expanded the ability of individuals to claim fees against the state or local governments.
But Russell agreed the plaintiffs headed by all Republican members of the Nevada Senate including Minority Leader James Settelmeyer of Gardnerville that the "substantial benefit doctrine" applies in this case and allows recovery of attorney's fees. That doctrine is based on a U.S. Supreme Court ruling that, "where a successful plaintiff confers a benefit on the municipality as a whole," the doctrine allow attorney's fees to be awarded.
Russell ruled that in this case, plaintiffs including several business groups independently sought relief against the Department of Taxation and the Department of Motor Vehicles and, in so doing, "conferred a substantial benefit upon Nevada taxpayers and fee payers."
They did so by winning an order blocking the state from continuing the Modified Business Tax and DMV technology fees that were set to expire and return to lower rates. Lawmakers extended those taxes worth about $105 million in revenue to the state but they didn't get the two-thirds majority vote required by the Nevada Constitution. At just 13 votes on each bill, they were one vote short of that margin.
But lawmakers tried to argue they didn't increase taxes but simply maintained the existing tax rates.
Russell earlier this year rejected that argument and threw out the legislation continuing the higher rates as unconstitutional.
He agreed Monday that their actions resulted in, "a substantial benefit" to those paying the taxes and that, "as a matter of equity, Plaintiffs should be made whole."
Russell pointed out "the unfairness associated with private parties paying out of pocket to vindicate their rights despite the Legislature's disregard of the Nevada Constitution."
So saying, he awarded the lawyers at the Allison MacKenzie law firm in Carson City $169,621.25 in attorney's fees.